Cellar Door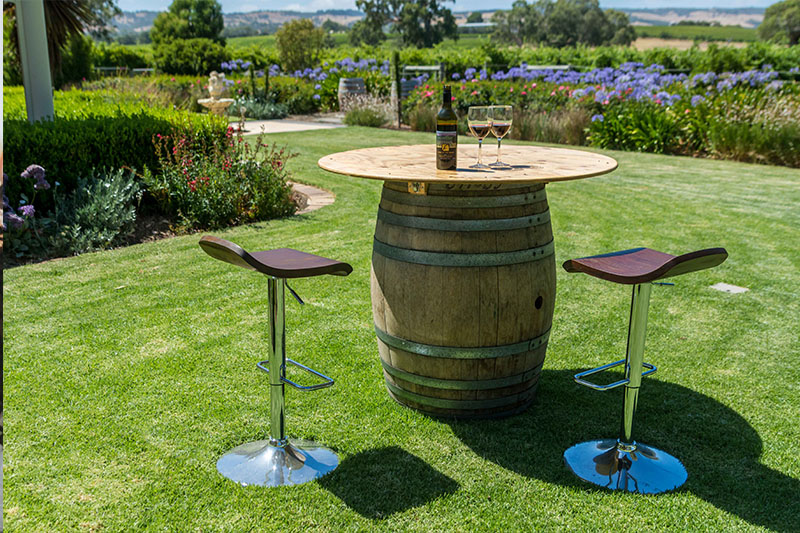 The cellar door with its rustic charm is available for tasting bookings. It features a wine list of Fork in the Road Wines. The wine label is the creation of Joan herself and is appropriately named with regard to their location, which is where Sand Road deviates from the main McLaren Vale Road, thereby creating a fork. With a line up of delicious wines produced from fruit grown from their family's own vineyards, it has been a local favourite since its first vintage in 2000 and its first bottling in 2007.
Delicious regional platters available including some amazing local produce as some house-made relish. Tastings available Friday - Sunday 11am until 5pm. Bus groups by appointment only.
Fork in the Road Wines, it's a special place of rolling lawns, picturesque views and romantic elegance for the whole family. Come and see for yourself.